ARADON LA GARNACHA PROMETIDA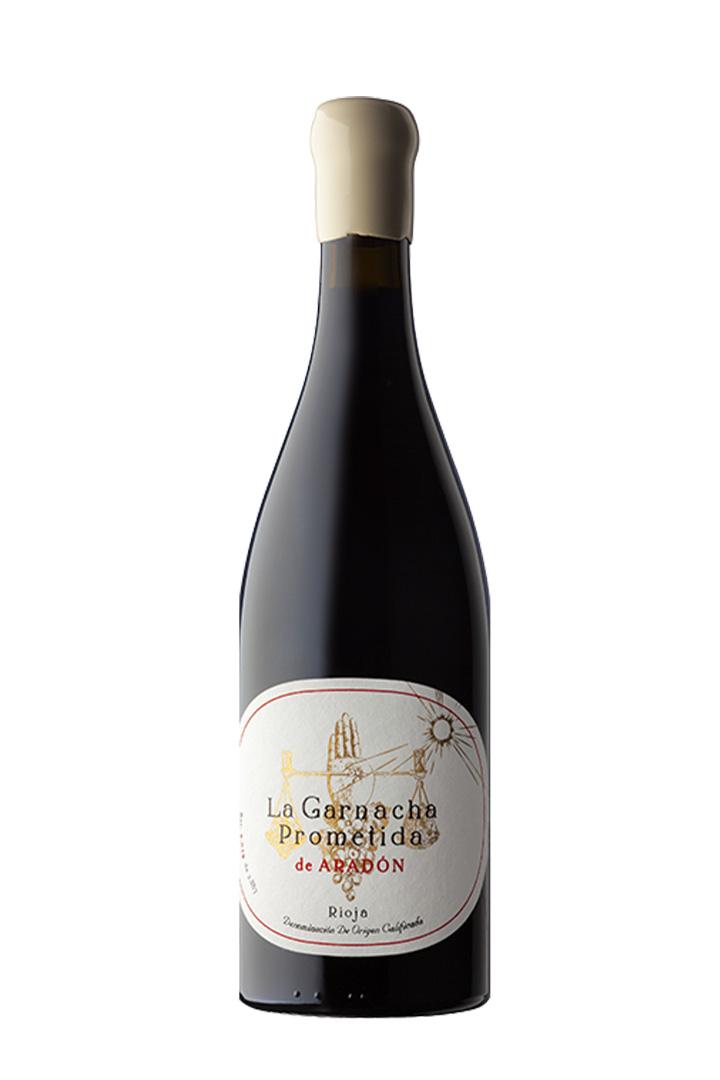 Origin: 4 micro plots of bush vines over 85 years old, in clay-limestone soil and with a production of less than 1.800kg per hectare.
Harvested in batches of 18kg and fermented in 500-litre barrels of extra-fine French oak. Two thirds of the resulting wine are aged in barrel, while one third ages in concrete egg tank.
We strive for each bottle to be the purest embodiment of the Garnacha personality: its uniqueness, freshness, and elegance. Our promise is to return to our roots and revive the Garnacha variety; pure and exquisite, which reined majestically over our vineyards for millennia. For its complexity and the elegance of its aromas of red fruits, strawberries, floral touches and saline notes. For its tremendous body, fine and harmonious tannins, high acidity, concentration and freshness. This is a wine that you do not soon forget.