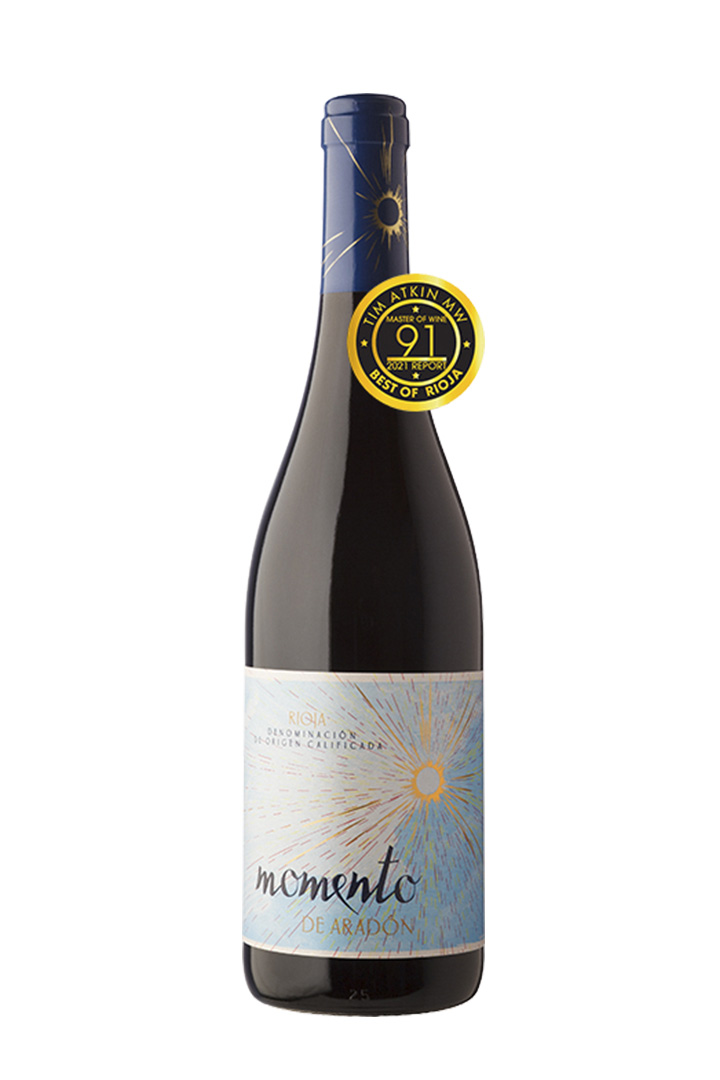 70% Tempranillo, 15% Garnacha & 15% Graciano. Momento is part of the Parelas de Aradón range of wines.
18 hectares of selected vineyard spread out over small plots with bush vines between 35 and 100 years old. Grown in clay-limestone
soil, at a height of 450-550 metres above sea level.
Traditional winemaking techniques, with 100% destemming. The grapes are macerated on their skins for 18 days, with gentle and continuous pumping over. Malolactic fermentation in concrete tanks.
Prepare yourself to be surprised by this new Riojan style; full of personality and unabashedly young, with each sip charming and beguiling your senses. On the nose both maturity and youth are prominent. Reminiscent of red fruits, with wild hints. On the palate, the wine's texture, warmth and freshness all call for just one more sip.
Neither young nor crianza, only Momento.